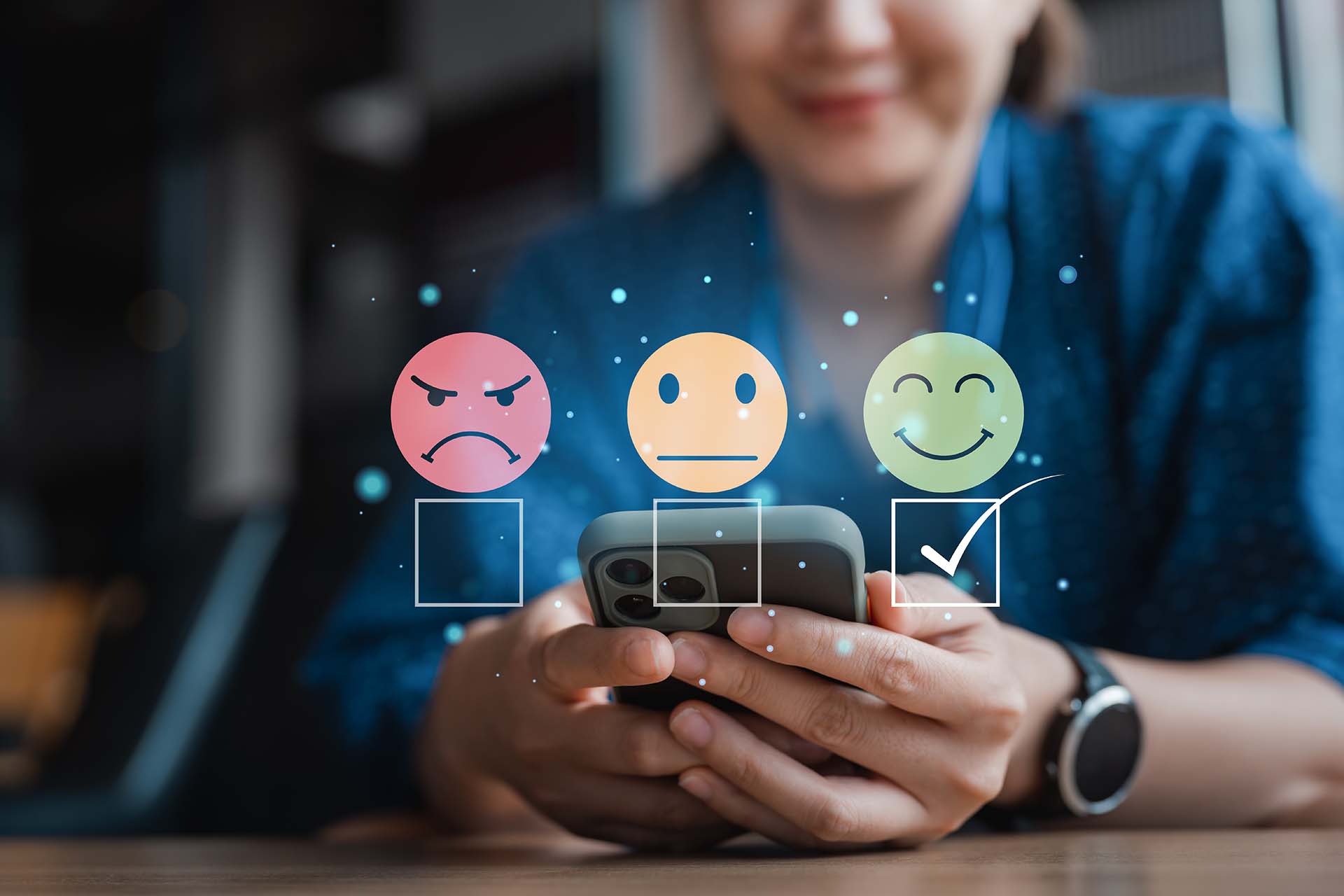 04 Oct

UX Design : Challenges in healthcare
---
As developers and UX Design specialists in the healthcare industry, we are excited to develop solutions with a high social impact that improves the daily lives of patients.
What are the challenges ?
The COVID-19 crisis has exposed many deficiencies in the health care system. The trust-based patient/caregiver relationship has been severely degraded, and health care providers have had to rethink how to connect with patients. This has led to an acceleration of the adoption of new technologies.
Today, we are at the dawn of this promising union between technology and health. We are talking about artificial intelligence software, connected objects and even blockchain in order to better serve people while ensuring the security of their data.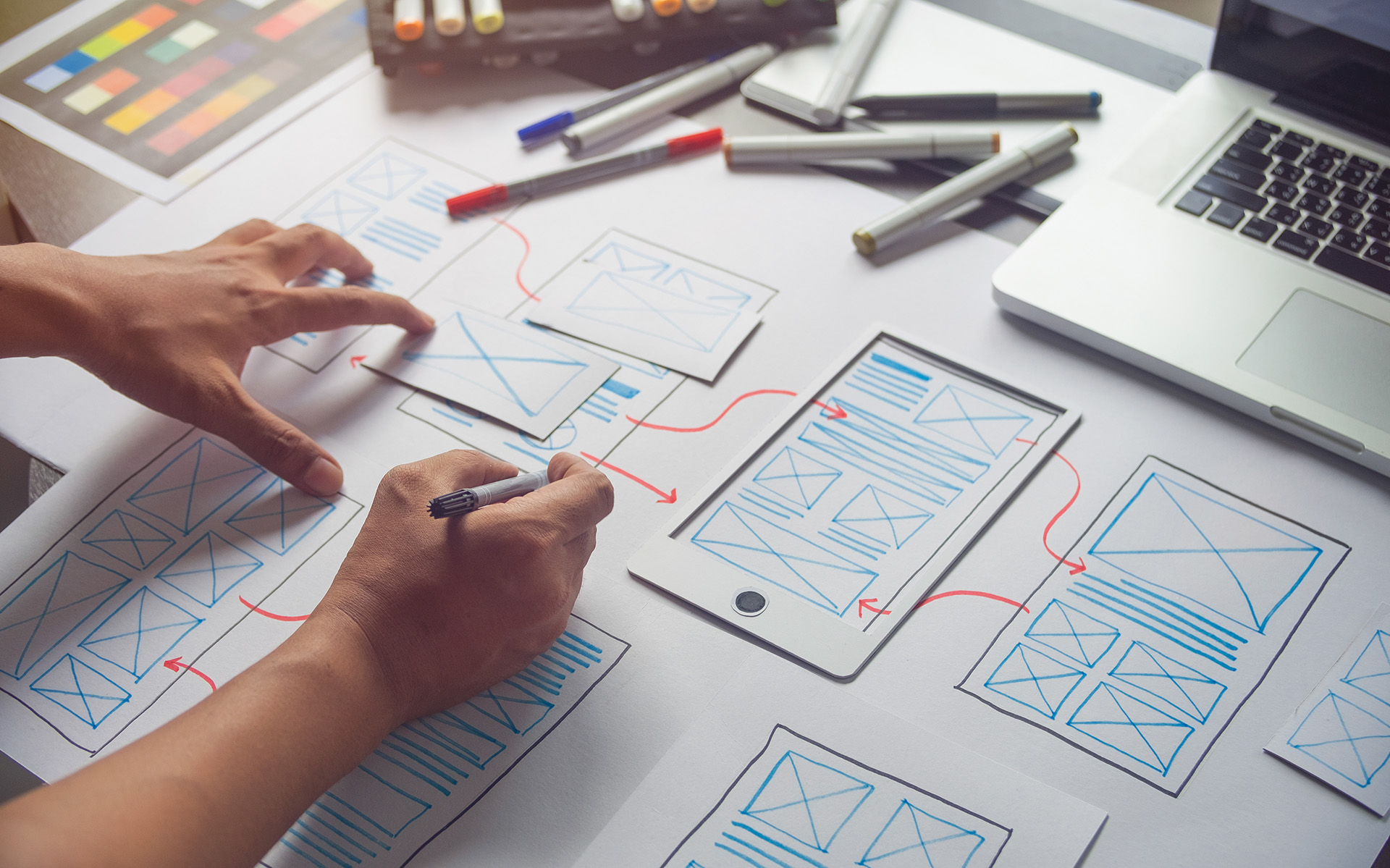 What is UX DESIGN?

UX must optimize the experience of all stakeholders involved in a digital health journey. 

UX stands for "User Experience", whether for a service, a product, or a solution. The patient experience is not limited to the relationship with the health care staff, but also concerns the interactions throughout the care process.
"It's all about understanding what the patients experience, what they perceive during their hospitalization, in order to identify their expectations, needs and concerns."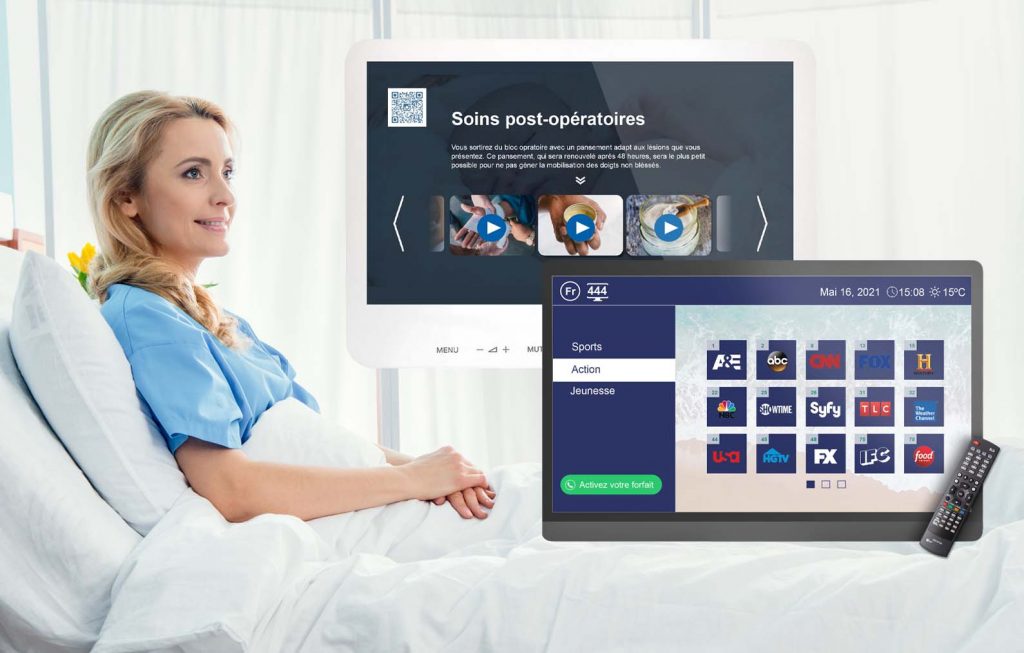 Our patient engagement platform, Evan, is :
easily USEABLE and functional. Thanks to our interface, the patient can easily get comfortable with the different tools at his disposal.
INCLUSIVE and EQUITABLE. It is accessible to all users regardless of their age, disability or pathology.
PLEASANT and intuitive, which provides satisfaction and pleasure to the users.
USEFUL because it improves the patient's care pathway.
The UX design development of Evan's platform was done in several phases. These steps included brainstorming to identify the main issues, wireframes/prototypes design, research and testing phases.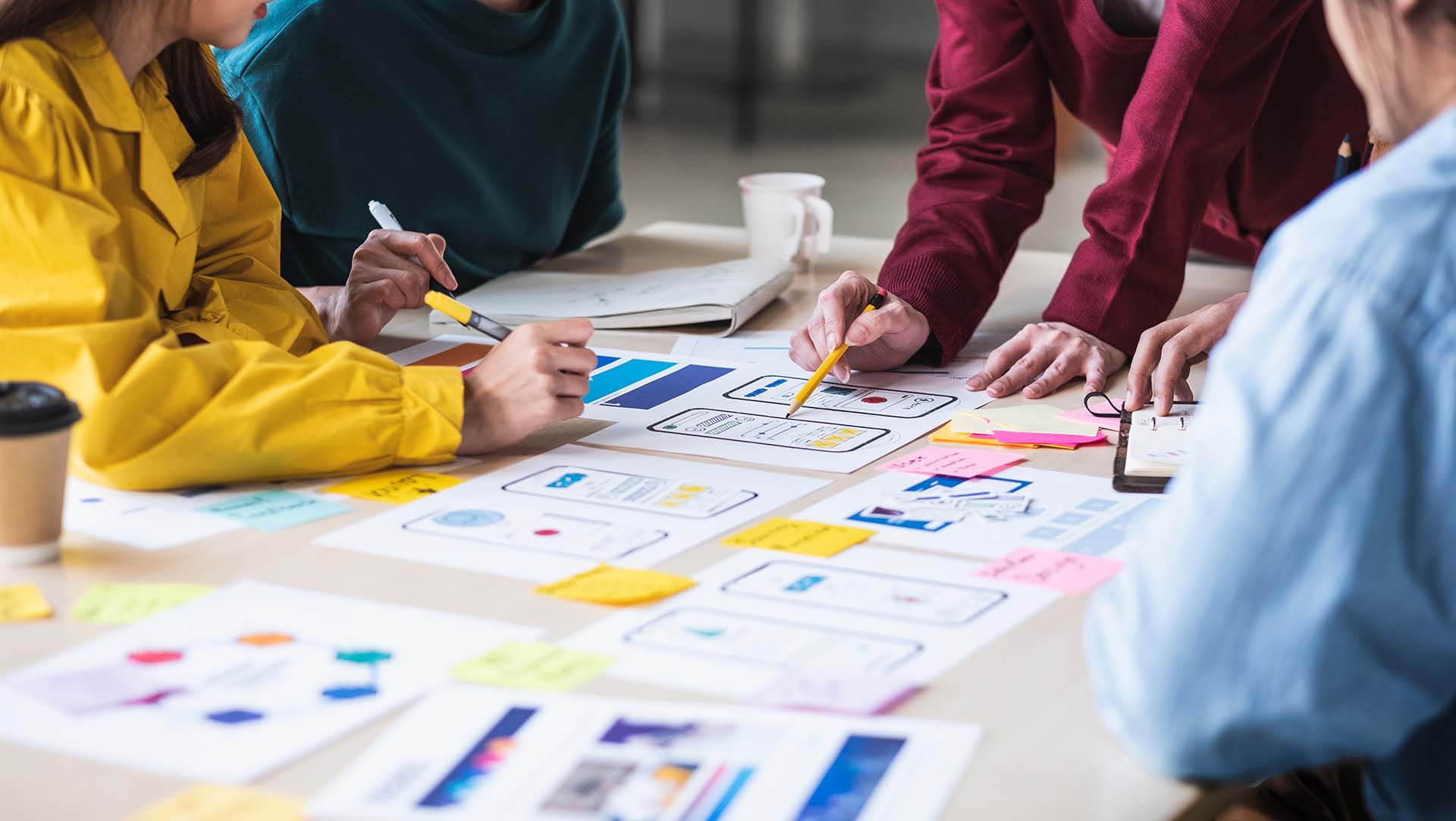 UX Research : an essential stage of the process
To get the most out of our UX research, we asked caregivers, managers, IT leaders and patients the following questions:
How can we improve the patient experience in hospitals and seniors' homes? 
What are the most common problems encountered by patients during their stay? 
What are the challenges that caregivers face when hospitals are overloaded? How can we help them better manage their time while improving their productivity?
How can we break the isolation suffered by many patients living far from their families?

We collected data from interviews and surveys conducted with a representative sample of the entire target audience. These data were then validated through publications and internet sources.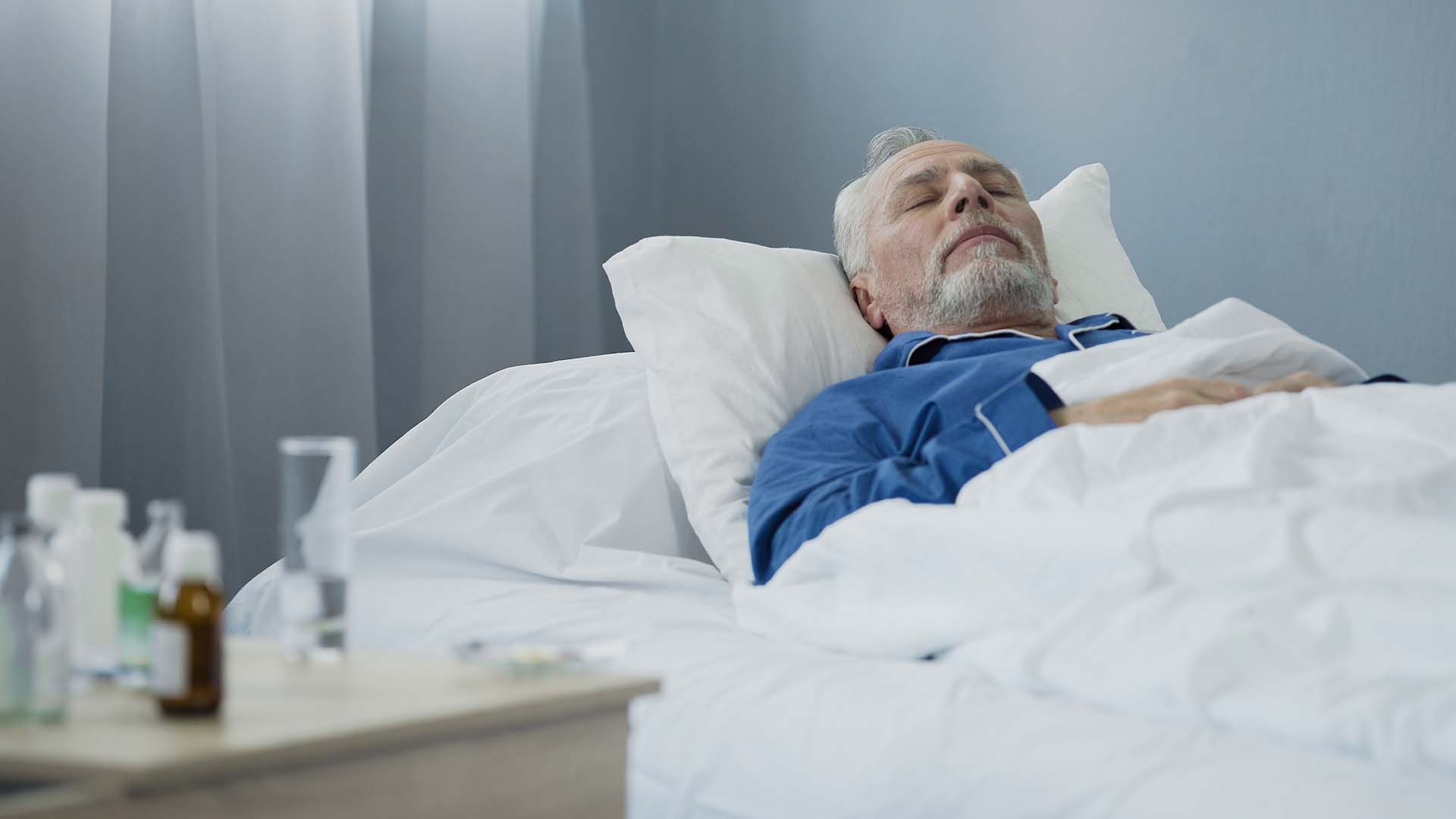 "Our company's vision is to engage patients. To envision them as an active participant in their own care journey."

This approach aims at improving the quality and duration of recovery. The active participation of users helps us to better understand their expectations, their functional and emotional needs.

Based on their feedback, we continue to improve the Evan platform's UX design through regular updates to meet user needs over time.
---


EVAN UX Design: people at the center of our approach
For many years, healthcare technologies have not been sufficiently designed with a human-centered approach or design thinking in mind. 
Inevitably, this has led to poor healthcare UX and therefore poor health for most patients. The patient engagement platform, Evan, directly addresses this problem.
We are a human-scale company that has chosen to put people at the center of our digital strategy.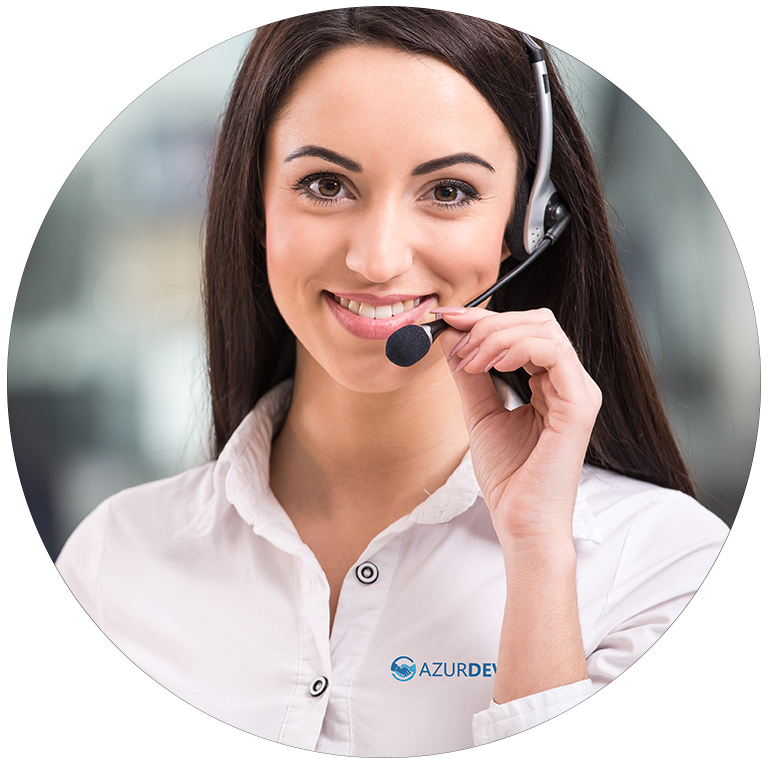 Interested in learning more about Evan, our patient engagement platform?
Schedule a call with our team to get a free demo.