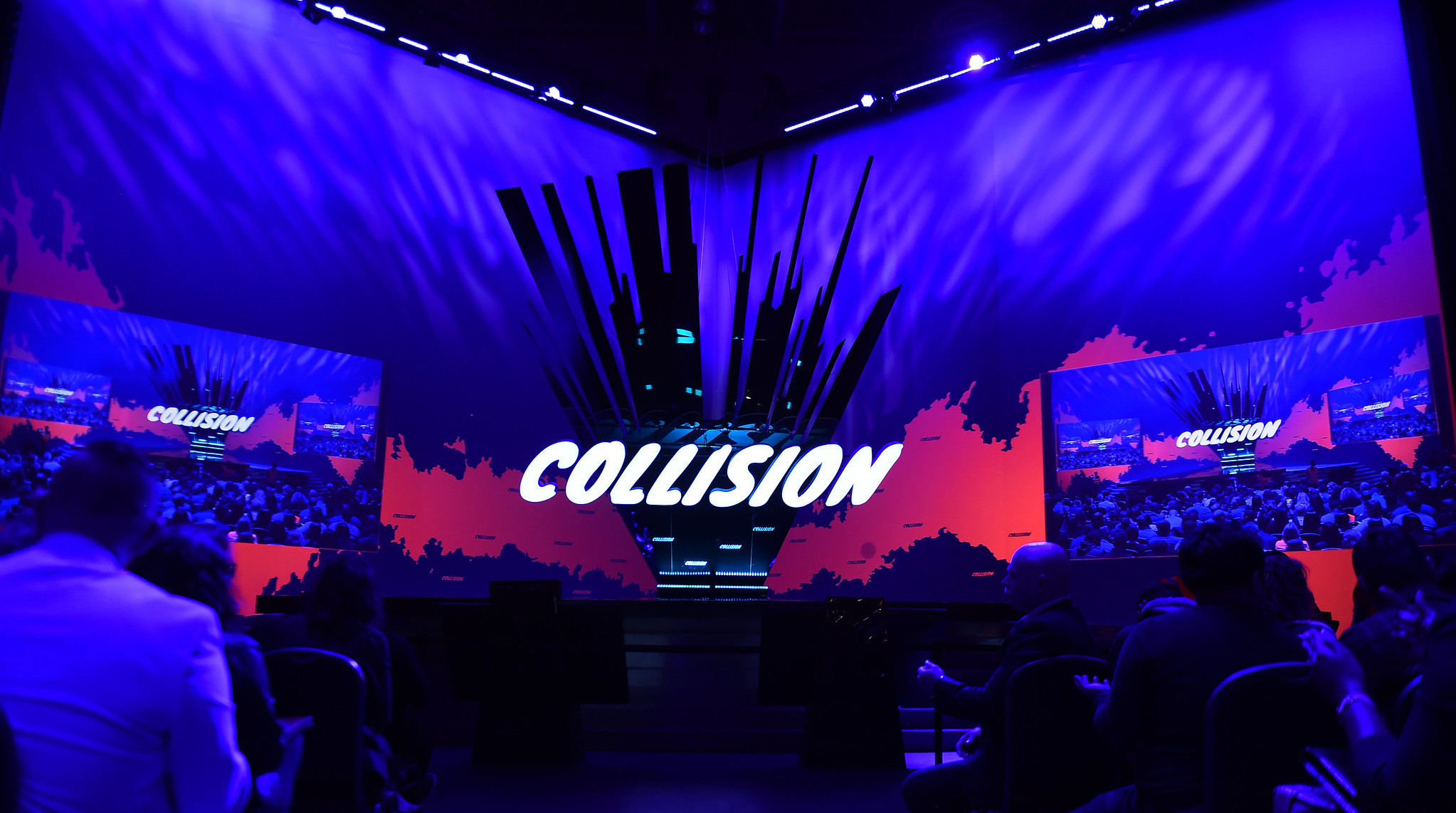 28 Jun

AzurDEV was present at the Collision Conf 2022!
---
An unforgettable event
Back on two amazing days at the Collision Conference! It was a great experience for Azurdev and our co-founder Myriam Occhiolini.
In the new technologies sector, the province of Ontario is one of the most important places in Canada. It"s no surprise that the Collision Conference is taking place in Toronto to host one of the most prestigious technology shows.
"After the long period of COVID, I have found the pleasure of being on face-to-face shows. I had missed it! I would like to highlight the excellent organization by Investissement Québec, which put us, the Quebec entrepreneurs, in the best possible position during this show. What was the result? A lot of great meetings and innovative projects to come," explains Myriam Occhiolini.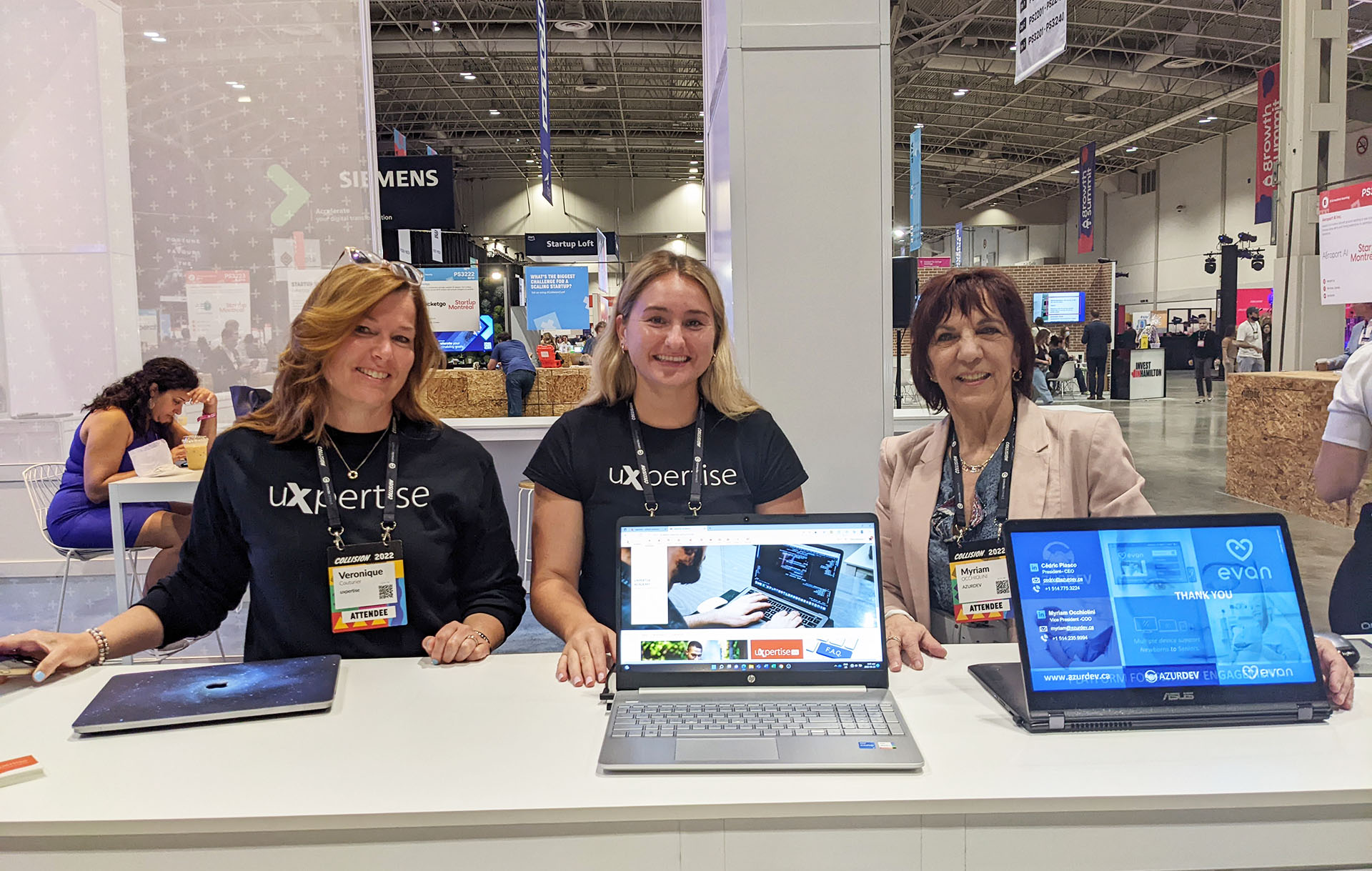 At booth 9 of the Quebec delegation, we met with other promising startup founders and also attended various conferences, such as the Masterclass given by Matan Hazanov.
Coming from all over Canada, a large number of innovative start-ups participated in the Collision conference again this year. From cybersecurity to medical technologies and artificial intelligence, it was very inspiring and challenging!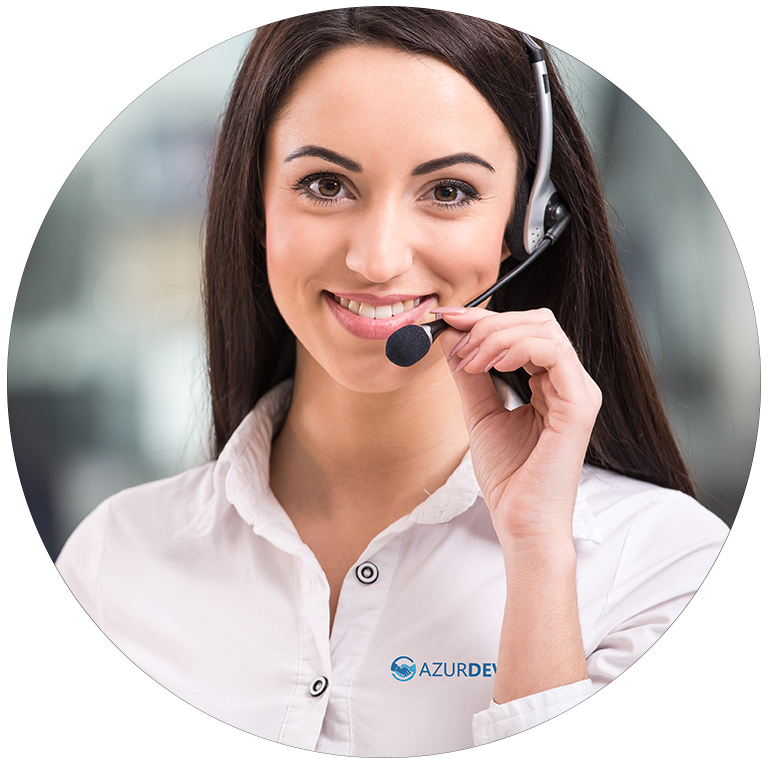 Contact us for a free demo
The patient-partner is the new care model. Teach your patients how to manage their health and get them home faster with our Evan platform.